Supercarrier
Jump to navigation
Jump to search
This is an unreleased module.

This module has yet to be released and the final features and options are ultimately unknown. Any listed functionality is purely based on early announcement and/or pre-sale hype and it may all have changed dramatically by the time the module even reaches an early access or alpha stage.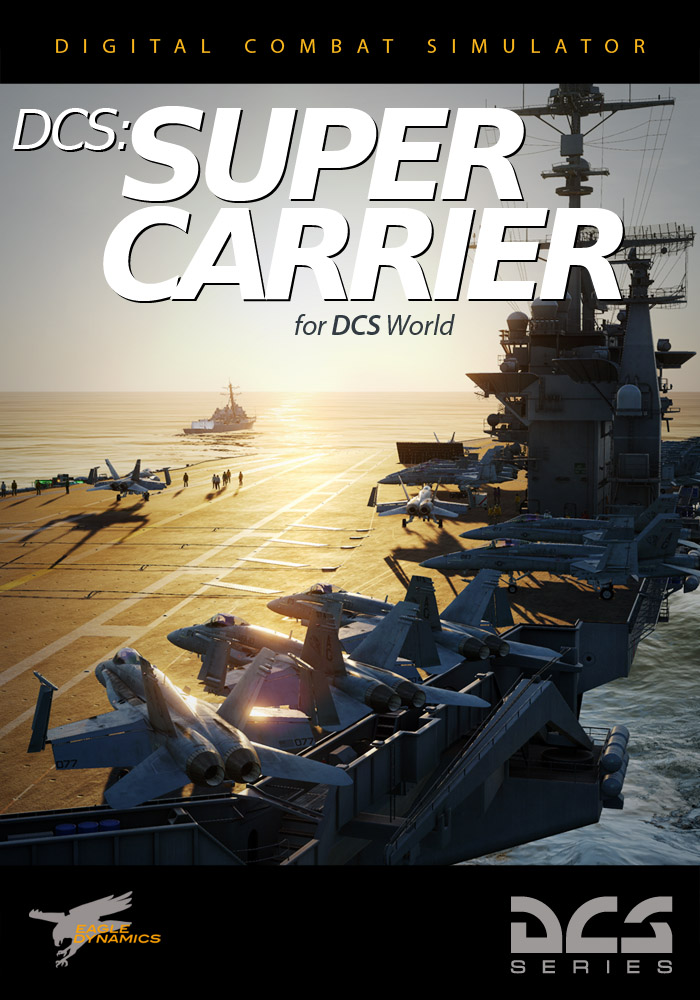 DCS: Supercarrier is a long-anticipated and long hyped attempt at injecting a bit more realism into one of the more complex parts of aviation: putting a fighter jet onto a heaving carrier deck without exploding. This module adds a more detailed version of the Nimitz supercarrier than is already present in DCS, with more navigation aids, animated deck crew, more advanced spawning options, more elaborate ATC and approach procedures as well as additional not-quite-spectator roles such as Air Boss and LSO, similar to the JTAC and tactical commander roles available in Combined Arms.
In addition, the module adds a few more decorative static objects and vehicles to round out a fleet-based mission, just in time for the release of the Mariana Islands map: deck vehicles, the Arleigh Burke destroyer, as well as updates to the Russian Kuznetsov carrier.
Features
According to the pre-sale blurb, Supercarrier will feature:
Updated and animated models of the CVN-71 through -75 Nimitz-class supercarriers.
An updated and animated model for the Kuznetsov carrier.
The Arleigh Burke destroyer.
Suitable on-deck vehicles and updated air defence systems.
Updated landing aids, including more involved ATC procedures and more detailed landing and navigation lights.
LSO, Airboss, and briefing room stations, complete with Combined Arms integration.
Missing features
All of it… It has not been released yet.
Links and files
Related DCS modules
More information