WWII Assets Pack
Jump to navigation
Jump to search
This is an alpha module.

This module is still being developed and is missing central features and equipment options. While it is playable, it may have major bugs, and procedures may have inconsistent or unexpected results. The intrepid and very interested may want to buy it; others should probably wait for a more stable or complete release.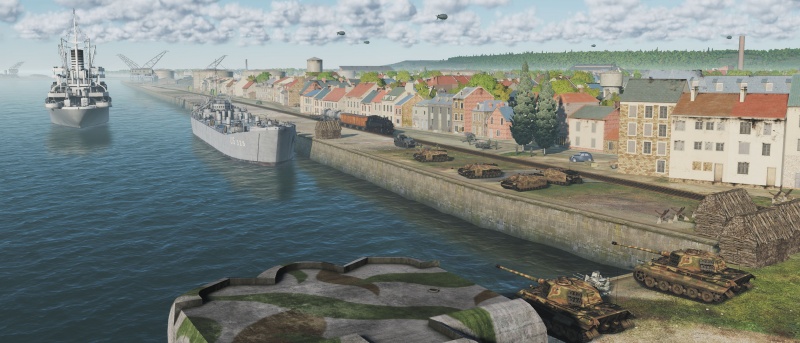 This is a companion module to the Normandy map that provides various AI units, structures, and general decorations for mission builders who want to create WWII scenarios (and consequently, a necessity for anyone who wants to play those missions). The obvious tie-in with the Normandy module means that the early focus for unit inclusion has been on tanks and static defences (coastal cannons, flak, barrage balloons and the like) for the German side, and on aircraft, ships, and lighter vehicles on the allied side. Vague promises have been made that, as the module is further developed, the unit representation will balance out and allow for scenarios that take place more on the British side of the channel.
As modules go, this is a highly specialised one — almost on par with the NS 430 — and unless you are very into DCS recreations of WWII fights, it does not bring anything to the table. Even for those who are interested, it is still a bit thin on content, although more will be added over time. As more prop aircraft are added and more campaigns are made for those planes, the more there will be a reason to have this since they will all use these assets.
Still… barrage balloons to get rid of those pesky A-10s? Why not.
Features
Dozens of era-specific ground units and era-appropriate decorations, from Tiger tanks and flak cannons to barbed wire fences and concrete tank traps.
New AI behaviours such as flak barrages, multi-group formations, and formation-pattern bombing runs.
MIssing features
The WWII Asset Pack is labelled "early access" in the DCS shop because, while it contains a good chunk of units, the selection is very lopsided and repetitive:
No axis bombers or ships (and, indeed, only a tiny handful on the allied side).
No allied trains or air defences.
No artillery.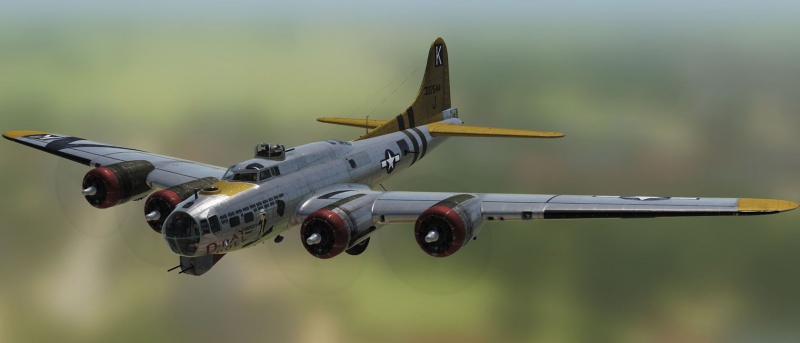 Links and files
Related DCS modules